Content Management Systems (CMS)
Publish and manage your website content without relying on webmasters.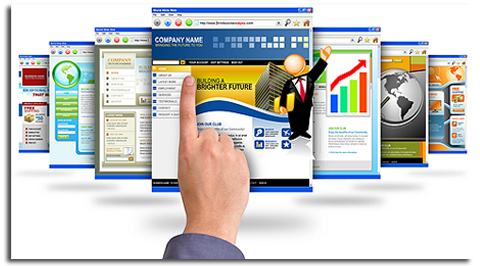 A content management system, or CMS, creates and manages websites. CMS applications eliminate the need for programming. Once running, they enable non-technical professionals to upload and administer their own content. Any coding is replaced with a user-friendly, point-and-click interface. There are dozens of popular CMS apps available, and many are free. Every CMS has a different design with particular web functionalities, aimed at specific users. CMS applications have been around since the late 1990s, and they continue to reach larger and larger audiences.

Even experienced programmers often choose using a CMS over coding a website. Content management systems foster quicker website development. A CMS website can be created and deployed within days. Many of the more popular CMS applications are open sourced. Open sourcing allows users to write helpful documentation or develop new add-ons. Through extremely active online communities, open sourcing creates plug-ins, modules, comments, questions, and technical answers. Help is always just a search away.

Most content management systems create their webpage layout with a theme. The appeal of any site starts with visual design. The appearance of your homepage keeps visitors coming back for more content. After installation, picking a theme is the next major decision. No worries, it's never too difficult to change.
---
A CMS website is database driven

This allows you to create and store hundreds or thousands of pages in the database without the need to update each one of them.

Separate design and content

The design of the site template is separate from the content. This allows you to change the design any time without affecting the content stored on the site.

Use cascading style sheets

Altering one CSS file will allow you to change the design and/or color of your CMS site. The consistency of the design can be preserved.

Multiple authors

If you have different authors that wish to contribute to your CMS website you can set up multiple user access in the administration panel. They can just login and begin adding their content.

Access from anywhere

Authors and editors can access the site from any computer with an internet connection. This means users can update the site at the same time from any location in the world.

Website management panel

The backend administration panel not only provides the ability to add content but also to add modules such as polls, banners, forums, shopping applications, news management and menus.