Website Design
Our structured approach to website design and development ensures that the end product matches your needs and provides your audience with the information they want.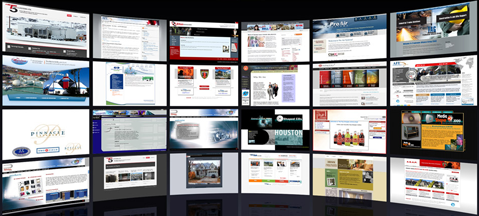 Our award-winning website designers and online business strategists create sophisticated sites that support your brand and meet your business objectives. We balance art with functionality, delivering content in the most efficient and satisfying manner. Our designs are fully tested for compatibility with multiple operating systems, screen resolutions, download speeds and, more importantly, usability.

Our web design experts will do more than build your website. From initial website strategy to online marketing, our web design specialists will ensure that you are building the most effective website possible. Web design steps including graphic design, project management, website programming, and search engine optimization will function in synchronization with a focus on meeting your organization's online goals.
---
1). Discovery

From the moment you contact IBS Ltd., we'll be gathering as much information as possible about your business, your target audience, your goals and, your competitors.

2). Proposal

We will put together a thorough proposal based upon the information we have gathered during the discovery phase. The proposal will outline all the services included, what we believe will suit your needs, plus any additional features we recommmend.

3). Design

Once you give us the thumbs up, we will start to develop a design concept based on proposal. Once complete, the design concept will be uploaded to our server for you to view and critique. Any requested changes will be made and the revised design will be uploaded for your review.

4). Development

When you give us the green light on the design concept, that's when the real work begins. We will take the concept you approved and turn it into reality. Throughout the development process, you will have access to our testing server to view progress and provide feedback.

5). Testing

We will thoroughly test the site to ensure that it performs flawlessly across all major browsers. At this point, you will also be able to fully test the site to make sure everything works the way you expected.

6). Deployment

It's time to go live and show your new website to the world.